One of the questions that people from the United States ask me a lot is "How much does healthcare cost In Mexico?" or "How does it work?"
The answer is that basic health services and medications are much less expensive and accessible to people without health insurance or with the universal health insurance program called Seguro Popular. However, if you are looking to have access to the private hospitals and receive the best care in the case of an accident, serious medical problem or condition, you will still want to have private medical insurance.
The good news is that private medical insurance in Mexico can be as much as 50% less than what you might pay for the same coverage in the United States. The biggest and most popular insurer for private medical insurance in Mexico is GNP Seguros.
You only need to show proof of residence to qualify and get a policy for private Mexican Medical Insurance.
This would give you access to the best high quality modern hospitals and doctors available. There are many different policy options available with or without deductibles. You can expect to pay around $1000-3000. a year depending on the policy for mexican private medical insurance.
Mexico has made it very affordable and easy for people to access medications and doctors without insurance because so many people here don't have it. In addition, since 2004 Mexico also has a universal health insurance program called Seguro Popular. This has allowed 50 million previously uninsured people to have access to health care at "general hospitals". Foreigners who become permanent residents can also access this very low cost option and many of the same doctors work in both the "private" and "general" hospitals.
The way hospitals work in Mexico is there are 3 different types:
Private hospitals where you can receive the highest level of care or treatment for anything. These hospitals are similar to the U.S. in price to pay out of pocket so it is necessary to have private health insurance to access them. They are used mostly by foreigners and wealthy or middle class Mexicans
General hospitals are used by most Mexican's or Expats on a budget. They are very inexpensive to pay out of pocket or they accept Seguro Popular-the universal health insurance. The problem is that some expensive medical conditions and surgeries are not covered by Seguro Popular or handled by these hospitals.
IMSS Hospitals are only for employees and workers with IMSS insurance. This insurance is a bit complicated to acquire if you are a foreigner but Mexicans only need to be verified employees or relatives to qualify for this. It is considered to be better than Seguro Popular because more medical conditions are covered and handled. This medical insurance is also very inexpensive and is based on the employees income with the employer and state contributing as well.
For most foreigners, expats and full or part time foreign residents private insurance and hospitals will be the best fit but it's nice to have options.
One cost saving strategy is to have a lower cost policy with a high deductible and just pay for basic healthcare and medications out of pocket. I visit private doctors and specialists (like my dermatologist) and just pay out of pocket. Then save the private insurance if a serious health problem or accident happens.
Some people who choose to live in Mexico part time prefer to keep their insurance from their home country and purchase Medical Evacuation Insurance in case they get sick and need to return home for medical care that they are more comfortable with. This is a good fit for people who live in Mexico part time but live primarily in their home country.
What I really like is that for less serious medical problems, and let's face it we all have to deal with health and medical issues as we get older, it's very affordable in Mexico. In fact, all the major pharmacies in Mexico have a consultation office where you can visit a doctor for 2 or 3 dollars or even for free in Farmacias del Ahorra.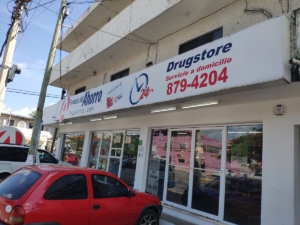 One of the things I used to hate about the healthcare system in the United States is that even just for a basic diagnosis and prescription for medication you need to use your health insurance or pay a very high price out of pocket. This system of inexpensive "Consult Doctors" at the pharmacies works very well in Mexico. The price of most pharmaceutical drugs and medications is also a fraction of the price you would pay in the U.S. because most people are paying out of pocket.
Affordable and accessible Healthcare in Mexico is another great reason to live your life in the Riviera Maya or anywhere else in this great country.
https://www.playarida.com/wp-content/uploads/2022/10/Healthcare-In-Mexico.jpg
900
1200
PlayaRida
https://www.playarida.com/wp-content/uploads/2018/11/playapng-300x169.png
PlayaRida
2022-10-12 18:57:07
2022-10-12 18:57:07
How Much Does Healthcare Cost In Mexico?